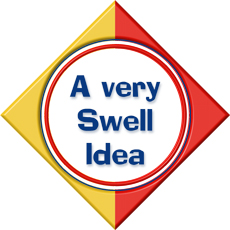 What does CAD mean to you?
CAD (kad) abbr.
computer · assisted · detail-management
Custom Apps for Windows, Mac & iDevice (iPad, iPod, iPhone)
No more paper filing systems.
No more Excel spreadsheets that need constant updating.
No more retyping anything that's already been typed.
Tired of working around your software's capabilities, trying to trick it into doing what you really want?  We can help!
FileMaker Pro Developer.
---
CAD (kad) abbr.
computers · are · dumb
Make computers smarter with specialized personal training.
CAD Software training for any-sized group.
We've successfully trained in Word, Excel, PowerPoint, Access, Outlook, Publisher, AutoCAD, Inventor, SolidWorks, SolidWorks PDM, Filemaker Pro and many more.
---
CAD (kad) abbr.
cad · administrator · dude
Interested in using SolidWorks PDM to manage your company's documents and processes?
Former PDM Professional Administrator for teams in USA, Germany, France, UK, India, Thailand and China.
CEPA Certified (SolidWorks Certified Enterprise PDM Administrator)
Workflow development specialty – uniting teams with standardized processes and documents.
---
CAD (kad) abbr.
cleverly · arranged · documentation
Graphic design services.  Copy writing services.
Packaging design & virtual product mock-ups (see samples of our work at www.printncut.com).
Turn CAD data into meaningful documentation (bridging the gap between engineering and marketing).
Word, Excel, PowerPoint, Publisher, PDF—never again give an unprofessional impression.
Illustrator and Photoshop proficient.
---
CAD (kad) abbr.
computer · aided · design
3D solid modeling.
Production drawings – concise, accurate, right the first time.
Rendered digital images.
Machine design specialization.
Hydraulics, pneumatics, electro-mechanical systems design.
Wood, metal, plastic, fiberglass, composite materials.
Software expertise:
• SolidWorks (10000 Hrs.+)
• Fusion 360 (1000 Hrs.+)
• Inventor (6000 Hrs.+)
• AutoCAD (10000 Hrs.)
• Mechanical Desktop (4000 Hrs.)
---
CAD (kad) abbr.
creative · and · determined…
…to solve your technical problems.
We use creative problem solving techniques and innovative technology to create solutions for your business—and that's A Very Swell Idea!
---
CAD (kad) abbr.
coffee · and · donuts
Available upon request.