Archive for November, 2010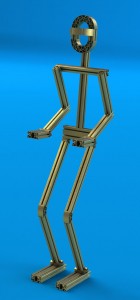 The last time I added 80/20's new profiles to my library, I was so excited about the new smooth fractional profiles that I skipped the metric profiles altogether.  Looking back I've discovered the new metric profiles are truly unique as they've added curved sections (along with a few more LITE profiles).  The presumption is that people will make interesting frame assemblies with 30°, 45° and 60° angled corners in place of the standard 90° box frame design.  I love them and only wish they came in the fractional series as well.  I decided to attempt a design that would highlight the unique capabilities of these profiles.  C3-8020 is the result.  He certainly is not traditional 80/20 frame design, but he looks very cool.  You will have to pay extra to get him anodized gold, but I think it would be worth it.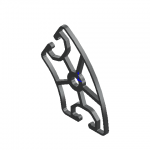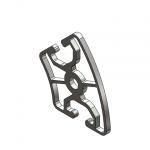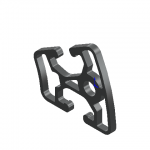 I've uploaded all of the new profiles to 3DContentCentral as before AND I've placed them all in one slender zip file here.  Enjoy!
CurvedProfiles (1.4Mb)